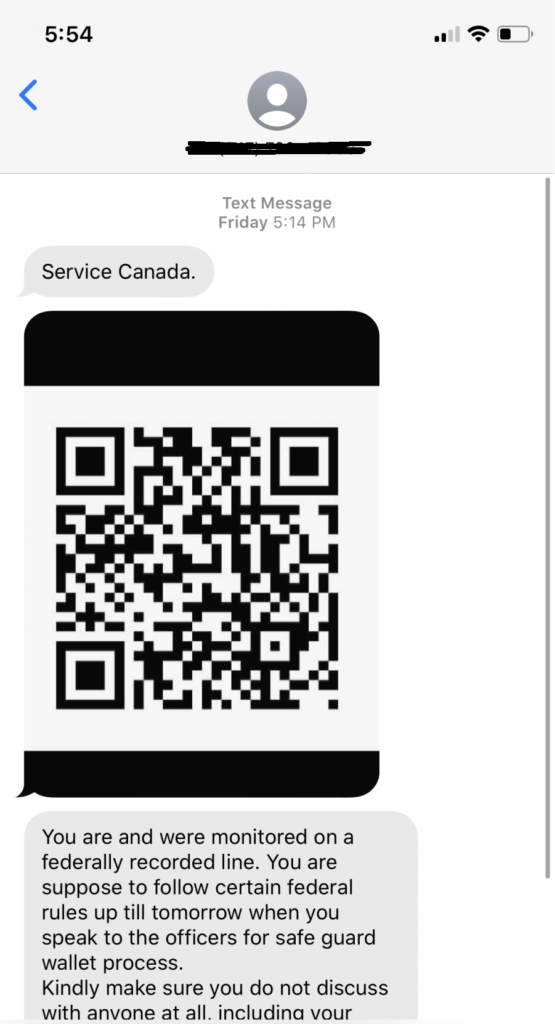 If you have been caught up in this scam, you have a better than average chance of recovering funds.
The first "CRA scam" was reported to BitcoinWhosWho.com in August 2018. Since then, there have been dozens of reports of this particular tactic and it continues to fool a lot of people.
The most frequently reported CRA scam, aka "SIN scam", bitcoin address has received 567BTC (as of Sept 9), worth almost CAD$8M.
Based on input transactions to this address alone, it appears to be scamming 2 or 3 people a day out of ~.33 BTC a pop.
The fraud starts with a caller ID spoofing Service Canada, Canada Revenue Agency (CRA), Royal Canadian Mounted Police (RCMP) or even sometimes reportedly the FBI. The caller claims there was fraudulent use of your Social Insurance Number (SIN) and only by visiting the closest crypto ATM and depositing BTC into their wallet (which they will conveniently text you a QR code for!) will they be able to "assist". Don't fall for it!
Continue reading

Multi-Million Dollar Canadian Bitcoin Scam Using Binance