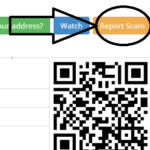 What can I do if I've been scammed out of bitcoins? Bitcoin transactions may be irreversible but there are steps you can take to ensure that someday it may be possible to recover your funds.
Taint the Receiving Address
How do I taint a scam bitcoin address? Is it possible to taint a bitcoin address? Yes! By reporting a scammers receiving bitcoin address(es) to BitcoinWhosWho.com you taint them and all future downstream transaction addresses. Forever. This allows anyone, including law enforcement, to monitor the addresses, and associated wallets, and take action when they are sent to crypto exchanges, Bitcoin ATMs and other known exit points.
[tweetshare tweet="Have you ever wondered how to taint a scam bitcoin address?"]
Your report to Bitcoin Whos Who can also help screen and potentially freeze future fraudulent transactions.
Only BitcoinWhosWho.com offers blockchain community members a free API and searchable database of reported scam and bitcoin address website appearances, but there are other fraud report venues out there:
Where can I report bitcoin scams?
BitcoinWhosWho (Global)
BadBitcoin (Global)
BitcoinAbuse (Global)
FindCrypt (Global)
Where else can I report a scam?
FBI IC3 (USA)
BBB (USA, Canada & Mexico)
Action Fraud (UK)
Anti Fraud Centre (Canada)
ACCC (Australia)
Signal-Arnaques (France)
Are we missing any? Please leave a comment.
You help police and deter future frauds by always reporting scam addresses to BitcoinWhosWho.com. Just lookup the address and select "Report Scam". All scam reports are accessible by keyword search or the "Blacklisted Bitcoin Address" API.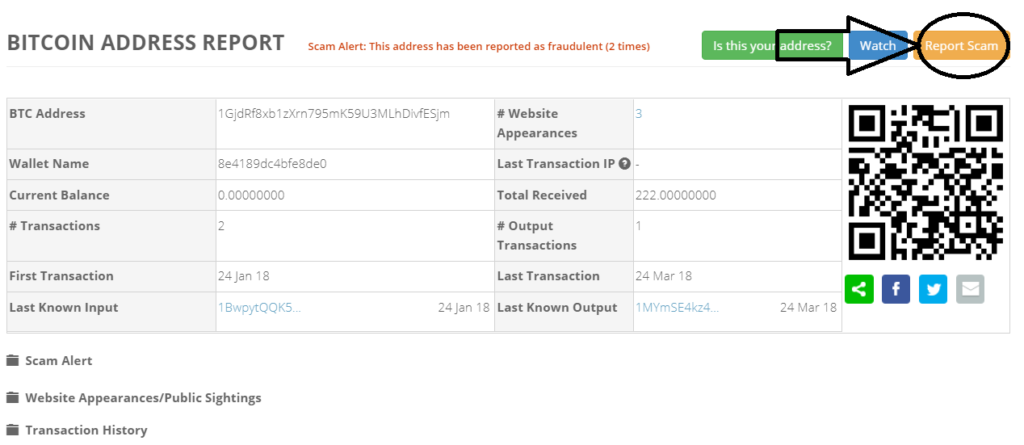 The safest place to buy bitcoins in the United States is Coinbase.com
Don't forget to follow us on Twitter and like our Facebook page!