Two new scam emails were reported this week, and they are taking a different approach than the common "sextortion" emails.
The first is advertising a fake token airdrop, so it's obviously aimed at existing bitcoin owners. These are less common than the sextortion emails which target everyone, and then instruct the victim on buying bitcoin to pay the ransom. It's also notable for its relatively slick and believable presentation including a surprising lack of typos and awkward language. However, the claim that they're giving away $50 million for no reason is a bit of a dead giveaway that it's a scam. That rarely happens.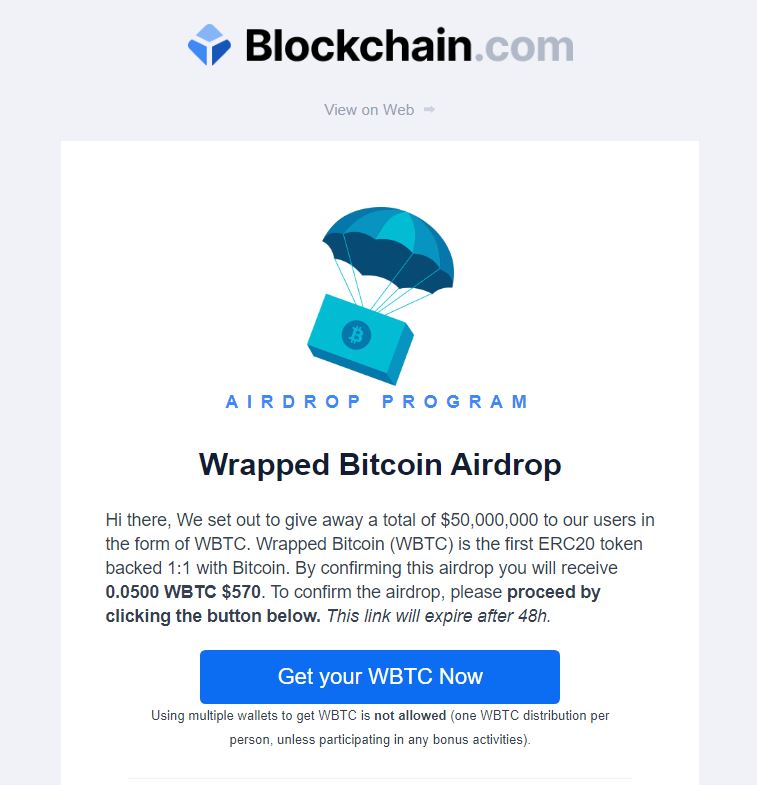 The other phishing email is far less professional looking, considering the Google Forms header and the telltale mix of Russian and English. They claim that an investment will gain 10% every two days – another absurd claim that should be an instant red flag.
If you have received any similar phishing emails or other scam offers, please report them here so others can avoid becoming victims.