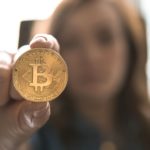 The addition of two Iranian SamSam ransomware bitcoin addresses to the U.S. Department of the Treasury's Office of Foreign Assets Control (OFAC) list ushered in a new era in Know Your Customer, Counter Terrorist Financing and Anti-Money Laundering (KYC/CTF/AML) regulation compliance for bitcoin transactions. From now on, no one is allowed to transact with these two bitcoin addresses:
1AjZPMsnmpdK2Rv9KQNfMurTXinscVro9V
149w62rY42aZBox8fGcmqNsXUzSStKeq8C
It's a significant first. For responsible crypto exchanges and bitcoin ATMs operating in this wild west legal environment there are very few FREE KYC/CTF/AML compliance tools available. BitcoinWhosWho.com provides open-source data necessary to adhere to burgeoning global KYC/CTF/AML procedures involving bitcoin transactions.
Monitor OFAC List
Prevent scam addresses from registering at an exchange.
Bitcoin Transaction Profiling
Warn customers before they send bitcoin to an accused scammer.
Wallet Risk Assessment
Mark wallets which have transacted with "scam" wallets to a higher degree of risk.
Exchanges and ATM providers are always looking for innovative and cost effective layers to protect their customers from fraud. BitcoinWhosWho.com provides multiple solutions derived from both crowdsourced and web-crawler based methods. There is no greater regulator than the collective knowledge of the crypto community.
Bitcoin Who's Who APIs:
Blacklisted Bitcoin API
This API returns all scam reports crowdsourced from registered website users on the bitcoin address in JSON.
Public Sightings API
This API returns any website URL appearances for the bitcoin address in JSON. Public sighting are collected by a web crawler and occasionally augmented with BitcoinWhosWho staff manual additions.
SOON!! Tags API
[Not Yet Available] This API will soon return short bitcoin address labels or "Tags" crowdsourced from Bitcoinwhoswho.com website visitors (anonymous or registered).
To register for a FREE BitcoinWhosWho.com API key; login and go here. Or learn more here.
Bitcoin Who's Who Special Access Privileges
Scam Viewer
Browse and download a live list of all reported bitcoin scam addresses. Research further details about a particular scam.
NEW!! Tag Viewer
Browse all crowdsourced bitcoin address tags in realtime. Research further details provided about a particular tag.
Special access privileges are granted only upon email request to admin bitcoinwhoswho.com.